Dan Smith: An Update From Our VT Flood Response and Relief Fund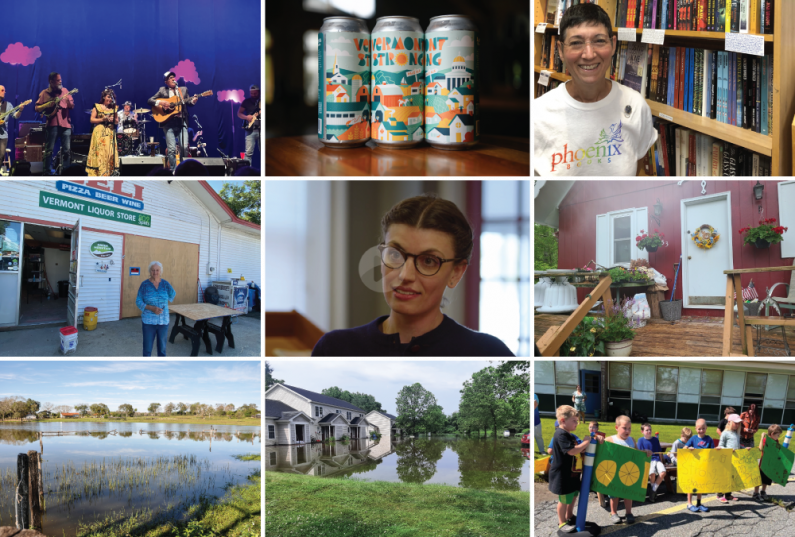 It's been two and a half months since the first July flood event altered the landscape of many of our towns and communities. I'm pleased to be able to share this update on what your generosity has made possible in recent weeks, how we are refining our strategies on a daily basis as new information comes in, the ways local and national corporate and business contributors have stepped up for Vermont, and some of the heartwarming messages we have received with your donations.
As always, I encourage you to visit vtfloodresponse.org to see frequently updated totals on contributions and grants, and to read more inspiring stories of recovery.
Thank you for your enduring generosity and all that you make possible.
Dan Smith
President & CEO
More Than $4.4 Million Granted Out
Since the floods swept through the state, your contributions have allowed the Vermont Flood Response and Recovery Fund 2023 to award more than $4.4 million in grants, reaching more than 60 towns across the state.
We continue to fund organizations working to provide shelter, food, and basic needs to people whose lives were upended. I encourage you to read these recently published posts from our vtfloodresponse.org site to get a sense of how your dollars have helped people get through their loss:
Flooding Destroyed Her Home; Philanthropy Helped Her Start Over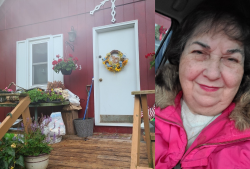 Floodwaters At The Front Door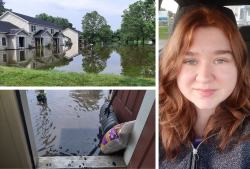 How Philanthropy Helped A Small-Town Store Plan a Comeback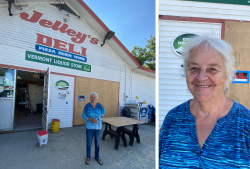 Farm Disaster Relief Grant Program
In late August, we announced that the VT Flood Response & Recovery Fund would offer direct support to Vermont farmers impacted by the storms, and since that time $418,500 has gone out to help farmers whose crops, soils, and equipment were devastated by the floods.
Evolving Strategy
We continue to work closely with state and local officials, recovery groups, community leaders, and organizations to understand the evolving landscape of recovery. We refine our strategies on a daily basis as new information comes in about unmet needs and about how other state and local dollars are flowing. For example, right now, we're learning that there is a second wave of people who are discovering mold or structural damage in their homes that was not immediately apparent, and we remain attentive to these conditions. But the balance of the support coming out of the Vermont Flood Response and Recovery Fund 2023 is now shifting to repair and recovery.
Hear from our Grants and Community Impact team about some of the grants they are making and how they are evolving the strategy in response to new information.


Incredible Corporate and Business Support

In addition to the many individuals who made a donation, businesses both inside and outside of Vermont stepped up for our brave little state. And in some cases, business owners who also have charitable funds at the VCF responded both as individuals and as business members of the community!
Here are some of the corporate and business contributors that have stepped up for Vermonters since our last update: DION Label · Foam Brewers · Green Mountain ProTune · Highland Center for the Arts · Inspired Closets · Lawson's Finest Liquids · Mansfield Maple · My Own Maple · Select Design · Solaris Vocal Ensemble · Spruce Peak · Sugarbush Resort · Three Mountain Roofing
The Generosity Doesn't Stop

None of this work would be possible without you. Since its inception, the Vermont Flood Response and Recovery Fund 2023 has raised an astonishing $11.3 million.
Many of the gifts that we received came with heartfelt notes. Here's just a sampling of the love for Vermont and good wishes that we hear and read about every day:
This is from a flood relief fundraiser we included on our wedding registry because we got married in Vermont this August, and wanted to give back to the community.
From a Vermont native to my home state: Typical Vermont ingenuity using snowplows to push mud from the streets. My wishes to you for a quick recovery.
As a New Hampshire resident, I wish my Vermont friends all the best in recovering from these events. We mountaineers need to stick together!
Students in Thetford Elementary School's summer program held a lemonade stand to raise flood relief funds. Through their hard work and our community's generosity, we were able to raise $483 in less than two hours! The students were so proud!